updated 02/10/2012

Rubén Blades:
Singer, Songwriter, Actor, Lawyer, and Political Figure



Rubén Blades was born in a rooming house in a small Latin American country, but he refused to see limitations or barriers; his work has crossed geopolitical borders, cultures, and genres and made an impact throughout the world.



As a musician he has won 10 Grammys, including one in the World Music category. As an actor he has won a Cable ACE Award and received Emmy, Independent Spirit, and ALMA nominations. ASCAP honored him with its Founders Award and the Grammy Recording Academy with its Heroes Award. The Hispanic Heritage Foundation honored him with its arts award, and the Hispanic Organization of Latin Actors honored him with its Raúl Juliá HOLA Founders Award.



Blades has made landmark albums in classic Afro-Cuban salsa as well as Afro-Cuban music touched with rock, jazz, pan-Latin, and other influences from around the world. He has collaborated with rock, jazz, pop, hip-hop, reggaeton, and salsa artists. He has composed hundreds of songs and dozens of hits known for their eloquent, politically-aware lyrics, colorful characters, and memorable melodies.



Beyond his artistic success, Blades has always had an eye for political activism. In 1994 he formed a political party, Movimiento Papa Egoró ("Mother Earth" in the indigenous Embera language), and ran for president of his native Panama.





He holds degrees in law from the University of Panama and Harvard Law School. He was named U.N. World Ambassador Against Racism in 2000. In 2006 the president of Chile awarded him the Pablo Neruda Order of Cultural Merit, and in 2010 the president of Ecuador honored him with their Orden Nacional al Mérito Cultural.

He has received an Honorary Doctorate degrees from Berkeley University in California (Chicano Studies), Lehman College in the Bronx (Humanities) and the Berklee College of Music in Boston (Music).



The Loeb Music Library at Harvard University recently formed The Rubén Blades Archives with the purpose of collecting his work and papers.

He is married to Broadway actress/singer Luba Mason and currently lives in NYC.

He believes that your actions should match your words, and that public service is a duty.



"Si piensas y haces lo que sientes, eres feliz".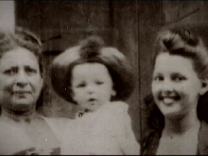 Emma, Rubén, Anoland 1949
Rubén Blades (pronounced
'

Bleids

'
in Panama and by the whole family)
was born on 16 July 1948, of grandparents born in Colombia, St. Lucia, Spain, and New Orleans, USA in the cultural crossroads nation of Panama. From birth, Blades was exposed to music through both of his parents. His mother Anoland Bellido de Luna was born in Cuba and sang and played the piano. His father Rubén Blades Sr. was born in Colombia and played percussion. Radio, playing every kind of music, was a constant presence in their home.
His grandmother Emma Blades Bosques was also a great influence. She was a spiritualist, a Rosicrucian, a vegetarian, a painter, a poet, and a feminist. She taught him to read and exposed him to many ideas.
His English-speaking grandfather Reuben Blades was born in St. Lucia, and came to work in Panama as an accountant during the building of the Canal.
On the Cuban side, Rubén descends from writers and revolutionaries who fought for independence from Spain.
"My abuela Emma who was with me at all times, instilled me with a sense of justice, that we can all serve as part of the solution. That is the perspective from which I developed and the foundation to help me move forward."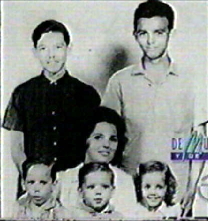 In Panama, Blades grew up on U.S. culture and rock & roll. At age 9, he saw Frankie Lymon & the Teenagers in the film

Rock, Rock, Roc

k and decided to write a letter asking to join the group. His mother didn't mail the letter, but she did buy him a plastic guitar.

Then in 1964, civilians were killed and wounded by U.S. soldiers and Canal Zone police during riots that erupted when students tried to fly the flag of Panama next to that of the U.S. at Balboa High School. This event was traumatic for the nation and deeply affected the fifteen-year-old Blades.

"They turned friends into enemies. Even today [1984], that's the pity of U.S. policy in Latin America."


As a student at the University of Panama he composed, sang, and recorded with various groups. including Los Salvajes del Ritmo and Bush y sus Magnificos. When the university closed due to riots in 1968, he traveled to New York City and contacted Pancho Cristal, Cheo Feliciano's producer. Cristal had heard Blades sing in Panama and got him together with "boogaloo" Pete Rodríguez to make a record. From Panama to New York was released in 1970 but didn't attract much attention. Blades says that due to the Che Guevera-inspired song "Juan González", it was banned in 17 countries.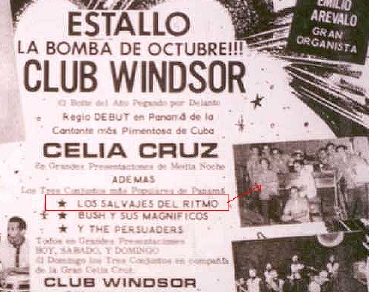 Blades returned to his country to finish his law degree. Immediately after graduating he joined his family in Miami, who had been pressured to leave Panama for political reasons.

He then returned to New York and took the only job available at Fania Records: in the mailroom.




"They wouldn't record me. I had to push a cart full of mail from 57th and Broadway to 52nd Street every day."


While the job was not glamorous, it gave him contact with the New York Latin music scene. Performers such as Richie Ray and Bobby Cruz, Nestor Sanchez, Bobby Rodríguez, Tito Puente, Roberto Roena, Pete "El Conde" Rodríguez, and Ismael Miranda recorded his compositions.

His opportunity to sing came when Ray Barretto needed a new vocalist, and auditioned him in the mailroom. He was hired and shared lead vocals with Tito Gomez on the Grammy-nominated album Barretto (1975) and Tomorrow: Barretto Live (1976). He performed with Larry Harlow's Orquesta Harlow and sang on the Grammy-nominated La Raza Latina (1977). He provided backup and guest vocals for other Fania recordings and the Fania All-Stars. A guest appearance on Willie Colón's The Good the Bad the Ugly (1975) brought him widespread recognition for his song "El Cazangero" (lyrics & translation).

This successful collaboration led to Blades joining forces with Willie Colón, replaceing Héctor Lavoe as singer, and bringing his own ideas and compostions with him. The Colón and Blades partnership would mark an important shift in salsa music.
"Ray was more interested in Afro-Cuban music and
jazz
. Willie was more interested with things that had to do with Latin America, and he allowed me to record my songs. It was a wonderful group of people, which I had the privilege to meet and work with."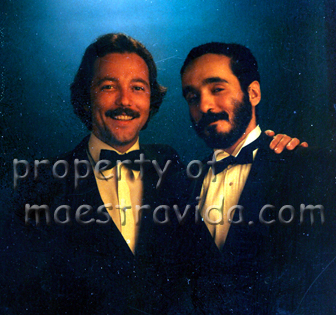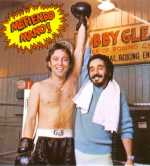 Their album

Siembra

(1978) was an international smash hit, with songs and arrangements that spoke to both the head and the feet, and uplifting and compelling social messages. The story song "Pedro Navaja" broke records and remains a beloved classic.



"All of a sudden you had a record that was confronting issues and that was unheard of at the time."




This ground-breaking album was followed by another, the two part Maestra Vida (1980), a musical drama using characters to explore social issues in a very personal way. Blades blended theatrical, literary, and political concepts with the music of the streets to tell his story of a family in the barrio.

In 1982, Blades was given the opportunity to pursue his interest in acting. Fania owner Jerry Massucci offered him a role in a low budget movie entitled The Last Fight, directed by Fred Williamson.

"I played a boxer who also sang, so we could sell a few records."


Although the film was not successful, it gave Blades his first experience in the film medium. The highly acclaimed independent film

Crossover Dreams

followed in 1985, and his acting career was launched.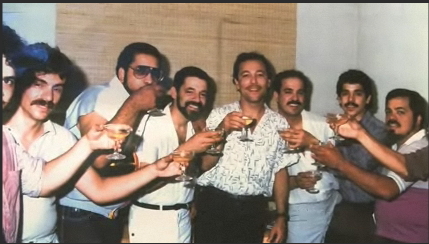 As seen on SDRB: Seis del Solar July 16, 1984

At the same time, Blades had decided to form his own band and develop his own musical ideas. Discontented with Fania's business practices, he signed with Elektra Records.

He formed the Joe Cuba-inspired sextet Seis del Solar, eliminating the traditional salsa brass section and experimenting with rock and jazz elements. When he recorded Buscando America (1984), rock and jazz journalists around the world took notice and began to write about him and his music.


"I wanted to make an urban American album that can be appreciated by any American city dweller and may bring people who haven't identified with salsa a bit closer to us."


After this success, he took a break to attend Harvard University School of Law, with the long-term goal of returning to Panama with the credentials to be taken seriously in politics. He earned a Master's Degree in International Law in 1985.



"I needed something to humble myself, and believe me, that school, which was no picnic, did it."


The documentary

The Return of Ruben Blades

captures his graduation, and his return to performing.

Escenas (1985) brought him his first Grammy. His next experiment was Agua de Luna (1987), inspired by short stories of Colombian magical realist author Gabriel García Márquez, exploring literary concepts in songs. Working with rock pioneers Lou Reed, Elvis Costello, and Sting, he recorded Nothing But the Truth (1988) where he joined his multi-cultural rhythms and political themes together with English lyrics.


"I want people to acknowledge the possibilities of a Latin artist fully - meaning we can do English, too."

The same year, he expressed devotion to his roots as Seis del Solar evolved into Son del Solar, bringing back the brass section for Antecedente (1988), which won him his second Grammy.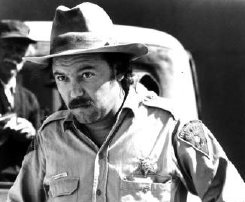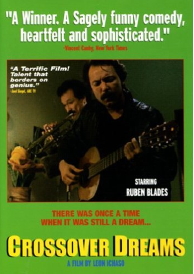 His second movie was

Crossover Dreams

directed by Leon Ichaso. He played a salsa musician trying to introduce himself into the American market, and he also co-wrote the screenplay. It was critically acclaimed and went into general release as a successful independent film.



"I can't say enough for the people of East Harlem. They brought us soup and let us film in their homes in exchange for our painting them. Everybody in the community cooperated. It was a Latin effort done by ourselves to help ourselves."


1988 also saw his first important Hollywood film role, in

The Milagro Beanfield War

directed by Robert Redford.



It was followed by a leading role in

Dead Man Out

(1989), where his portrayal of a killer on death row earned him the Cable ACE Best Actor Award. [

see trailer

]

Other acting credits include:

Crazy From the Heart

and

The Josephine Baker Story

(1991), both earning him Emmy nominations; the Broadway musical

The Capeman

by Paul Simon (1998); the TV series

Gideon's Crossing

(2000); and

Once Upon A Time in Mexico

(2003). [See imdb]


It was during

The Capeman

that he met his current wife

Luba Mason

.
"I started acting by choice, however, when I get involved in something, I try to learn everything there is, and what I learned in Hollywood and television in this country is that you can't sit around and wait for the opportunities to come by."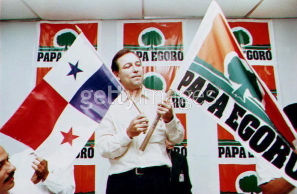 True to his social activism, Rubén Blades returned to Panama to run for president in 1994, as the founder and head of the Papa Egoró Movement. He ran a grassroots campaign of ethics and equality between cultural and social groups across all economic classes. He came in third of seven candidates.
"In order to sustain the integrity of the work, I felt I had to go out there on the streets and try to make political change possible through the political process, not just singing. We proved it could work. We came in third out of 24 parties, with 18% of the vote. I'm a better, less selfish person for it."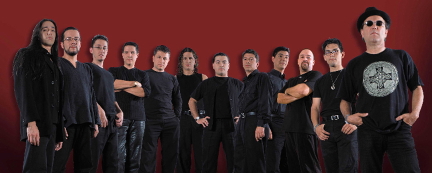 Returning again to music, his restlessness led him to incorporate even broader influences, leading to a trilogy of Grammy winning recordings: La Rosa de los Vientos (1996), with Panamanian musicians and composers; Tiempos (1999) with the trio Editus, in which he incorporated elements of contemporary classical music and jazz; and Mundo (2002), with an expanded Editus Ensemble, fusing Irish, Arabic and Afro-Cuban instruments and rhythms.


This eclectic album won a Grammy for Best World Music and a Latin Grammy for Best Contemporary Tropical Album. Guest artists included bagpiper Eric Rigler and Broadway singer and actress Luba Mason.

"Racism is absurd and my new record reflects that."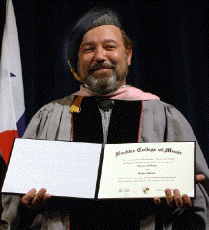 As guest artist on the Spanish Harlem Orchestra's second album Across 110th St. (2004) he received a seventh Grammy award. His eighth was a Latin Grammy for the video of "La Perla" with Calle 13 (2008). His ninth was a Latin Grammy in the Cantautor category, for Cantares del Subdesarrollo (2009).

He was honored by the New York Chapter of the National Academy of Recording Arts and Sciences with its Heroes Award in 2004, and ASCAP honored him with its Founders Award in 2005.

"When I go back to Panama, I'm going to be very happy to be there because I really believe in my country and I know we're going to do good things there. It's not just a romantic dream; we can make things happen there."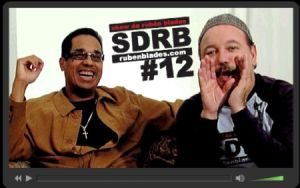 Living in Casco Viejo, a few blocks from Plaza Herrera in the San Felipe neighborhood where he was born and raised, he maintained contact with his fans through

SDRB

, the Show de Rubén Blades

videos

on his web site, featuring anecdotes, recommendations, and interviews with artists including Calle 13, Danilo Pérez, and Blades's wife, singer and actress

Luba Mason

.

When his government service was completed in July 2009, he joined Luba for part of her Krazy Love tour, performing duets in jazz clubs. In 2009 and 2010 the long-awaited reunion of the original Seis del Solar in the Todos Vuelven Tour was enjoyed by a million people across the Americas.

2011 saw a new tour, Una Sola Salsa together with Gilberto Santa Rosa, film work, and other concerts including a tour in Europe with the Roberto Delgado Orchestra, and "Musical Chronicles" tour in performing arts centers in the U.S. He has many other projects in the works: movies, books, recordings, tours.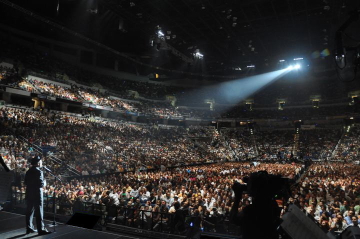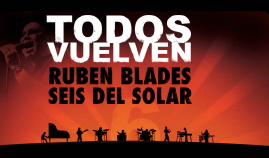 2009 marks the 25th anniversary of the still revolutionary Buscando America.



On 27 March 2010, Rubén was interviewed onstage at the Carmichael Auditorium at the Smithsonian Institution in Washington D.C., jointly sponsored by the American History Museum and the Smithsonian Latino Center. (photos)


Rubén Blades
Archives
Go to
Harvard University
[español]



Blades en la conversación manifestó también su satisfacción porque la Universidad de Harvard le ha anunciado que colocará toda su historia y producción en la Biblioteca de la institución.
"Han hecho un llamado internacional para que envíen todo tipo de material, artículos, libros, ensayos de universidades, tesis;
va a ser interesante para mí entender cómo la gente ha percibido el trabajo mío", dijo el creador de Plástico.
Copyright © 2008-2011 Alison Weinstock and Maestravida.com. All rights reserved.