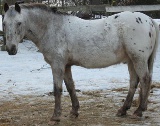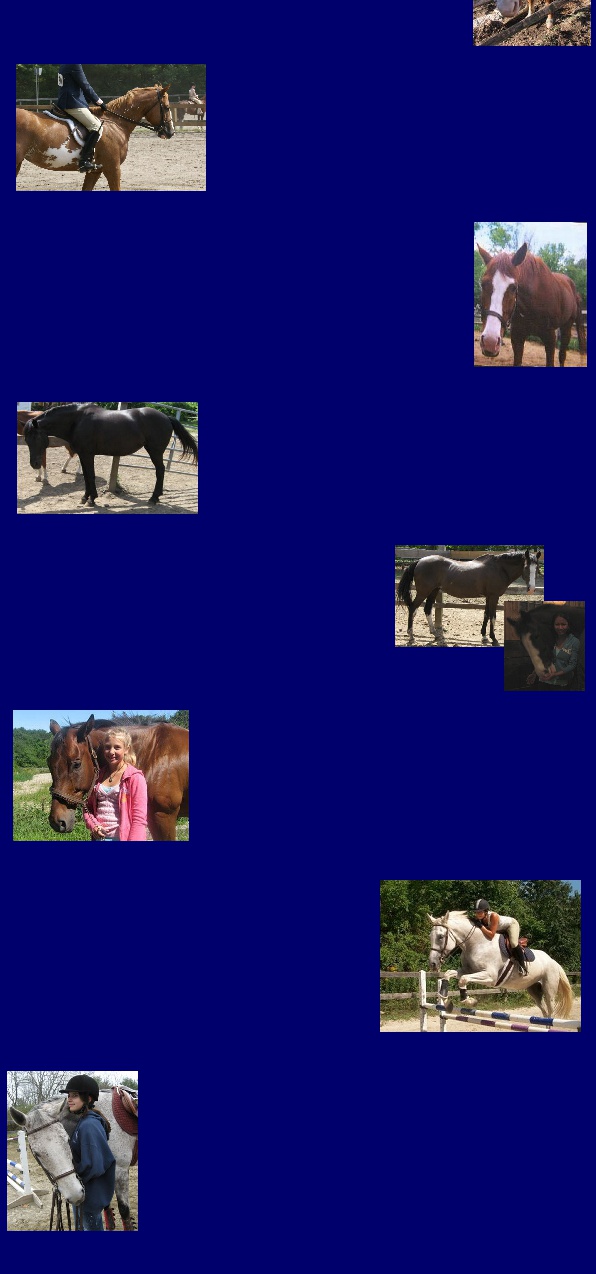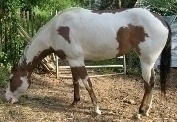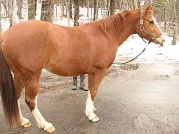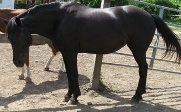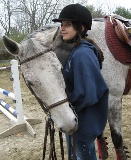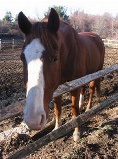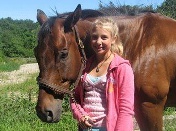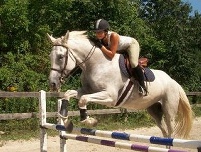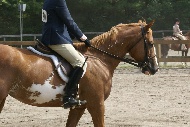 Our Horses

Fairwell Farm has nineteen horses. Below is just a bit about each horse, including which are in need of a child to ride and care for them.

To half-lease is $300 per month

Locket

Locket is a 25-year-old, 12-hand Welsh pony, great for small children! She has been doing horseshows for years, and has been ridden by all levels of riders. She loves being a pretty little show pony.

Mouse

Mouse is a 38-year-old, 12.2-hand Pony of the Americas. He's on the speedy side, for his age, and is a great pony for kids. He is technically the oldest horse at our barn, but you would never know it.

Jed & Talula

Jed and Talula are the barn minis. Each is 8 hands tall, ages 15 and 17. They are mischeivous little ponies that love getting attention.

Pepperchief

Pepperchief is a 23-year old, 13.3-hand Pony of the Americas. He's quick, but is almost blind now. He can still be ridden, but usually he gets to lounge in his paddock with Jed and Talula.

Snoopy

Snoopy is a 24-year-old 14.1-hand Paint. She has her diva attitude, but she loves people and attention. She is great for any level rider. She has a nice, slow pace, and one of the smoothest trots of any horse.

Panda

Panda is a 10-year-old 14.2-hand Paint. She can confidently jump 2' to 2' 3" but is being schooled higher, and has been to a few horseshows. Still young, she is friendly and curious, but needs a confident rider to continue her training.

Patches

Patches is 25 years old and 13.3 hands tall. He loves to jump and go fast, and loves attention. He's a great intermediate-level pony.

Casey

Casey is a 17-year-old 15.2-hand tall Thoroughbred Welsh Cob. She is the boss mare of the horses, but very sweet and cuddly to people, though we liken her strength to that of an ox.

Hannah

Hannah is a 18-year-old 15.2-hand Paint Cross. She prefers speed, and loves to jump. Though a little shy when it comes to anything new, she is very loving.

Molly

Molly is a 21-year-old 17-hand Dutch Warmblood Thoroughbred. She is very clingy to other horses in the paddock, but is perfect in the ring. Sadly, she loves dirt and mud and seems to want to be brown instead of white.

Moose

Moose is a 15-year-old 16.1-hand Thoroughbred. He is snuggly, loves attention, and wants to be everyone's friend. He gets excited over jumps, loves going for rides, and is always very willing.

Nick

Nick is a 16-year-old 15.3-hand Thoroughbred. He is a bit of an oblivious dork, but he is a pleasure to ride. He is perfect in the ring, nice and slow. He loves going on trails, where his speed picks up and he tries to race.

*Thanks to
everyone who helped with the bios!

Pia

Pia is a 18-year-old 15.3-hand Thoroughbred. Her temperment is like a baby, earning her the nickname Little One. She is great in hand, but can get excited under saddle. In the barn, she is very snuggly and easily-bored.

Luke

Luke is a 22-year-old, 15.2-hand Paint. He can ride English or Western, and is great for any level rider. He prefers to go at a slower pace, and is one of the most dependable horses out there.

Cowboy

Cowboy is a 7-year-old Appaloosa, still growing. "He can be a punk at times, but he means well." ~Isabelle, owner.

Compass

Compass is a 15.1-hand bay Thoroughbred. He's 21 years old and a complete sweetheart. He was a former race horse so he loves to go fast on trails, but when it comes to the ring he is a medium to slow ride! He's fairly new to showing, but so far he's really enjoyed it!

Parker

Parker is a 11-year-old 17.1 hand Thoroughbred/ Warmblood cross. He is very well trained and can do just about anything, though he is an especially great jumper. He is a great mover and he just loves people!

Ginger

Ginger is a 10-year-old registered Paint mare. She is very sweet and laid back. She likes to jump and is good on trails.